Order Rx Products Online by State
Select Your State to Order Online
By ordering and proofing your Rx products online, you save $25 in layout set-up charges. Select your state below to begin placing your order.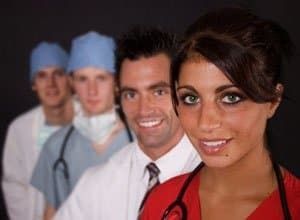 Who should order Rx Pads and Rx Paper Online?
Ordering Rx pads and prescription paper online is fast and easy in a variety of circumstances. If you are interested in ordering online, scan through our list below to see if your tamper resistant prescription pad or Rx paper needs fall into one of the following areas:
Standard layout, vertical format Rx pads
Secure prescription paper for your printer (EMR)
Single provider, single address tamper resistant prescription pads
Single and two-part carbonless copy Rx pads in various quantities (For security reasons, the white, second sheet of our two-part, carbonless copy script is completely blank and only transfers what is written on the script. No other information is preprinted or will appear on the second sheet)
Numbered and Hologram MMP prescription pads
Ability to add more than one product to shopping cart, such as separate Rx scripts for different physicians, or adding prescription paper (EMR) to an order with Rx pads
Account creation for simple re-ordering
---
Who should order Rx Pads by Fax / Email / Mail?
Some prescription pad orders are more easily submitted by downloading an order form and sending it by fax or through the mail. The list below is a sample of some of the conditions that make ordering by fax/mail more suitable:
Multiple physicians/multiple addresses on one prescription pad
Horizontal format Rx pads
Custom layout design Custom layouts take an additional business day in production and will ship after final proof approval
Ability to pay with check (orders paid by check must be mailed with payment)
---
Order Our Secure Rx Products Online