Rx Paper 8.5x11"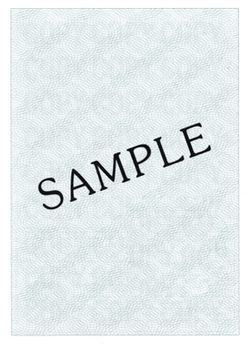 Prescription Paper for Your Printer
You can use our blank, tamper resistant Rx paper at your medical facility or office in a couple of ways. Because the sheets are letter sized (8.5 x 11″), and can be used in conjunction with computer printers, they are suitable for electronic medical records (EMR) / electronic health records (EHR). Additionally, you may use them for prescription writing.
Qualities of our Tamper Resistant Rx Paper (EMR/EHR): 
8.5 x 11″ and compatible with computer printers
Multiple tamper resistant security features, listed on the back of the paper
Rx paper is completely blank to allow for complete customization with EMR/EHR programs or script recording
Non-perforated, non-continuous feed
How to Purchase Your Blank Prescription Paper
We have two single ways to order your blank prescription paper for printers: Online or by Fax/Email/Mail.